Iceland's Biodome – A Global Leader in Sustainability, Tourism and Geo Climate Technology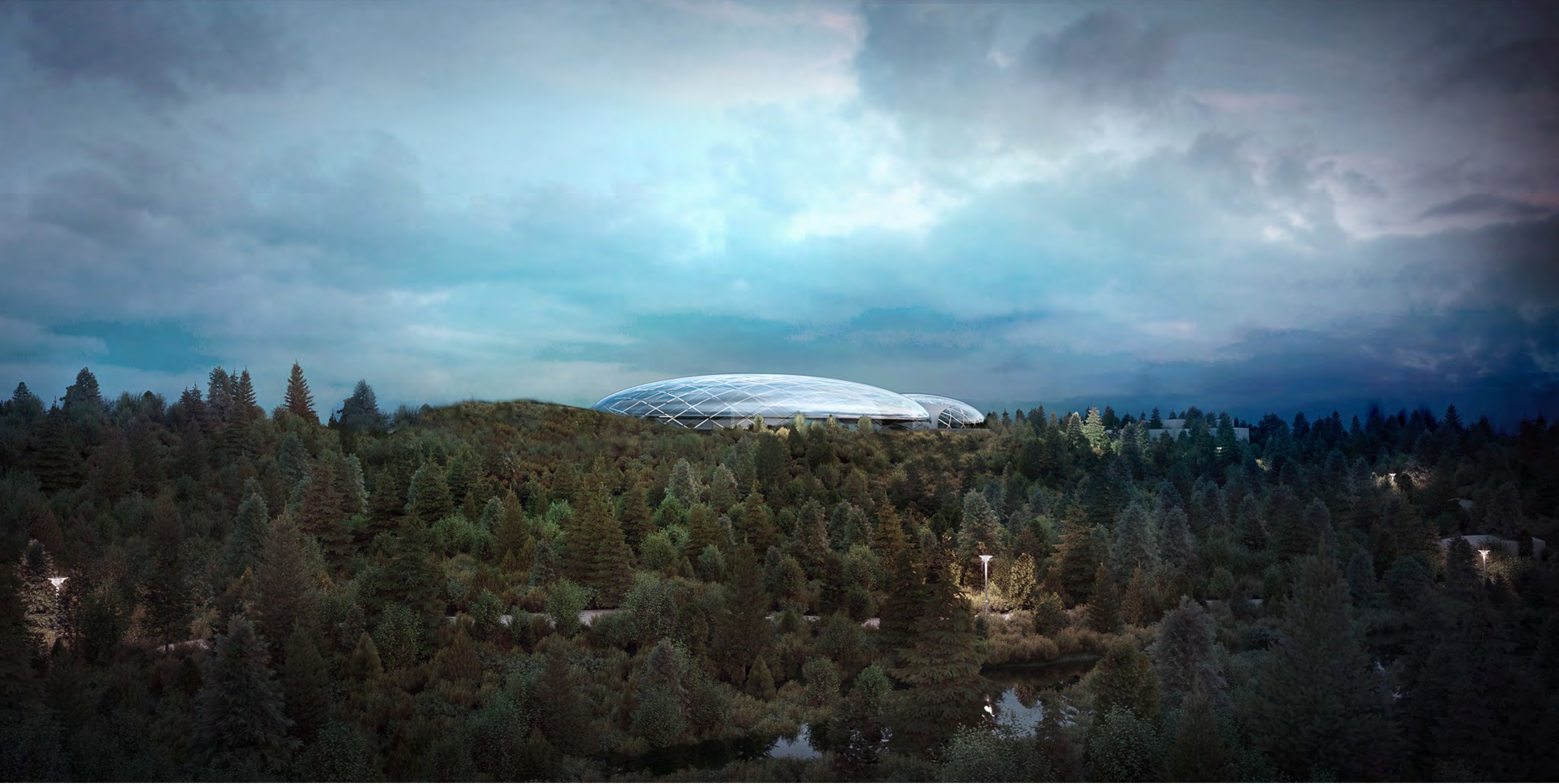 An architect's impression of ALDIN Biodome Reykjavik – A geo climate oasis, wellness attraction and all-weather destination.
© WilkinsonEyre Architects (2018)
---
The nation of Iceland is building the world's first geo climate biodome. A bold and ambitious vision that seeks to change how the world sees and experiences wellness, sustainability and tourism, by putting people and community at the core of its business.
The project will push many technical boundaries for building such a scheme in the sub-Arctic, although most intriguing of all is how it has come to symbolise Iceland's own journey over the last decade – from a small island nation known for its beautiful terrain, adventure tourism and thermal spas, to an outward-looking country that is increasingly setting the trends of tomorrow. In this respect, the project also has real potential to showcase Iceland's emerging role as a world leader in sustainability, responsible tourism and geo climate technology.
Located in the capital city of Reykjavik, ALDIN Biodome looks to build on the city's reputation as one of the 'cleanest, greenest and safest cities in the world'.[1] By honouring Reykjavik's core principles while pioneering new technologies and setting new milestones for the country, the project also stands to make a clear statement of Icelandic ambitions, abilities and ingenuity. To show the world what Iceland can do.
This creation of a geo climate biodome is also a vision unique to Iceland; one that combines its natural resources and geology, with a cultural history of socialising in geothermal environments, and a technology that already supports some of the largest greenhouse fruit plantations in Europe.[2] Drawing on these precedents, the project will harness locally available natural resources, including hot spring water and fertile volcanic soil to create a lush oasis underneath a glazed dome, right in the heart of the capital region. A place that will grow its own food, supporting indoor Mediterranean as well as tropical environments, for the health, nourishment and enjoyment of all who visit.
Most interesting of all is that through its pioneering of geo climate technology ALDIN will also be the first carbon neutral biodome found anywhere in the world, as well as Iceland's very first wellness and lifestyle attraction. By simultaneously breaking both of these two records, it will also serve as 'a showcase for the very best of Icelandic ideas, design and ingenuity'. Comparisons might be drawn here to Victorian London's Crystal Palace, which sought to inspire awe and to exhibit the art of the possible in the nineteenth century, but with a twenty-first century distinction of improving sustainability and quality of life in the local area.
Founder and CEO of Spor i sandinn, Hjördís Sigurðardóttir, is especially keen that this project flies the flag for Iceland as a leading light in sustainability and responsible tourism. For her, ALDIN Biodome is to be a project that stands in stark relief to many visitor attractions elsewhere around the world. All too often, such attractions and mega malls are vast, air-conditioned spaces, totally detached from nature and neighbours, with colossal carbon footprints. Instead, Hjördís envisions that by celebrating fresh Icelandic produce, sustainable design and creativity, the biodome will instead be rooted in the local community and beneficial for the planet, offering something that is unique and authentic. ALDIN Biodome is to be a living, breathing, immersive demonstration of the benefits of wellness and sustainability.
Another outcome of this environmentally-conscious approach is that ALDIN Biodome aims to have one of the lowest operational and energy costs for this type of attraction anywhere in the world; an arguably noble goal. The verification of this will be crucial to success though, and Hjördís intends for the biodome to be designed, constructed and operated in line with some of the most ambitious sustainability standards in the world, including BREEAM and WELL Building certification. This is key to her vision as 'a showcase for the Iceland of tomorrow'. It is also a bold plan, one intended to inspire others in Iceland and around the world to follow. As a part of this, Spor i sandinn and the project's design team have begun to cultivate partnerships with universities, scientific institutions and the private sector, looking to innovate and develop the field of geo climate science as an area of Icelandic expertise. One that Iceland can then export to other parts of the world.
With so much ground-breaking innovation, ALDIN Biodome has begun to attract international attention and acclaim. In recognition for her work Hjördís was nominated for an award at the biannual 'Global Women Inventors & Innovators Network (GWIIN) 2017′ in Italy. The ALDIN Biodome project went on to win the award for 'an exceptional innovation and social capacity building', a major honour for Hjördís to represent her vision and her country on the international stage.
In recognition of attaining such an award on behalf of Iceland, Hjördís was also extended the privilege of presenting the project to the country's President Guðni Jóhannesson and first lady Elsa Reid, to discuss it with them. At that meeting, she explained the value that the project will have for reconnecting Icelanders to nature, and how ALDIN's biophilic design will help improve people's health, wellbeing and psychological restoration. As a small symbol of this, she also presented the President with a rosemary plant, informing him that it has been scientifically proven that the scent of rosemary can improve human memory functions by up to 75%.[4] President Jóhannesson remarked that he was very receptive to the project and its philosophy.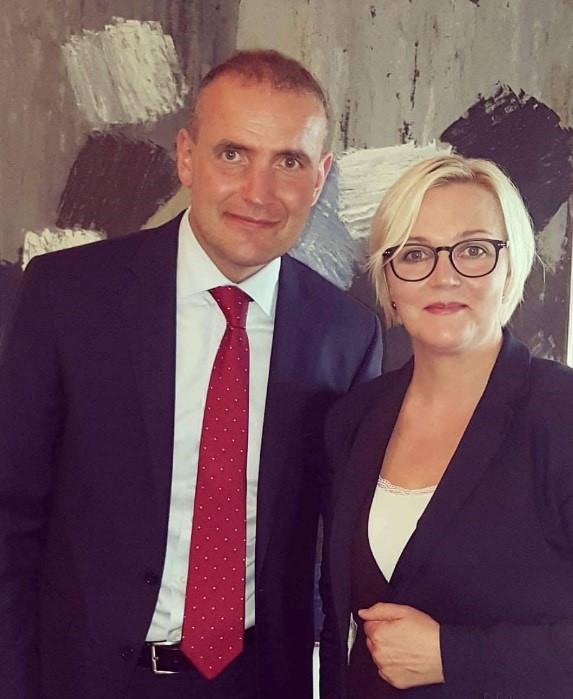 Hjördís Sigurðardóttir, Founder and CEO of Spor i sandinn, with President Jóhannesson of Iceland (August 2017).
© Spor i sandinn (2017) 
Since that meeting, the project has gone from strength to strength. Outline planning consent was approved in December 2017, a decision that included an agreement on the use of the land. The business case has been extensively developed with support from leading international tourist partners KPMG Reykjavik and The Visitor Attraction Company (TVAC) in London, while full planning approval is anticipated in March 2019 following public consultation. After construction, ALDIN Biodome expects to open its doors in 2021.
The project's reception, both within and outside Iceland, has also been marked by much interest and positive feedback. Having received one round of investment, Hjördís is currently undertaking negotiations to secure another. In doing so, ALDIN also attracted the attention of Icelandic investors, Eyrir Invest, with their chairman having the following to say about the scheme:
" I believe ALDIN Biodome is a project that will help life in the city to flourish, adding to the diversity of activities and attracting tourists as well as inhabitants. This is a business opportunity very much like a small 'Blue lagoon' but here in Reykjavik."
~  Thórður Magnússon, Chairman of Eyrir Invest (December 2017)
Spor i sandinn was also invited by the Icelandic Parliament's Chairman for the Environment and Transport Committee to present the scheme to their members and discuss the unique value that the project has for the whole of Iceland. The project was well received by all the committee's members.
A Geo Climate Attraction Responding to Local Demand
The ALDIN Biodome is a direct response to strong demand for authentic visitor experiences, human wellness and sustainability for both tourists and locals. Statistically speaking, tourism in Iceland increased fivefold in the years 2012 – 2017 , reaching a steady flow of 2.5 million visitors a year.[1] Meanwhile, the economy and living standards have grown in tandem, leading Icelanders to develop tastes for healthier living, fresh produce, environmental awareness and more social amenities.[5] In response to these trends, the project will offer Reykjavik an attraction catering to both markets by hosting a number of new social functions and a wide variety of different seasonal activities throughout the year.
Developed on the site of a natural hot spring, ALDIN Biodome will itself be heated and powered by geo climate technology. Hot water emerging from the ground at up to 88°C will be filtered, controlled and managed to replicate differing conditions and levels of humidity in different areas of the project, permitting the growth of produce and vegetation from anywhere in the world. Crucially though, and unlike other 'hot house' projects around the world, ALDIN Biodome will not seek to 'recreate an exotic indoor climate' in Iceland, but will instead work with leading horticulturalists to grow what the geo climate can best support. In this way, ALDIN seeks to offer something unique and local, rather than contrived.
In a country with long winters and variable weather, ALDIN Biodome also aims to give Iceland the one thing that it lacks – a single attraction offering a warm, green and uplifting environment all year round, one that offers exclusive shops, restaurants and bars, markets, exhibitions, tours, healthcare and business facilities, events hire and members-only-areas. All in one convenient location, under a glazed roof.
Facilitating people's day-to-day needs for shopping, working, socialising and being part of a community under a glazed dome is also what Hjördís describes as 'tomorrow's lifestyle' and a more desirable way for people to spend an afternoon or evening. The business case has also been tailored to this, catering to different visitor groups, ages, nationalities, seasons and users. ALDIN will maximise its market by providing different amenities to secure a wide number of income streams, while bringing out the best qualities in human beings through their connection to nature.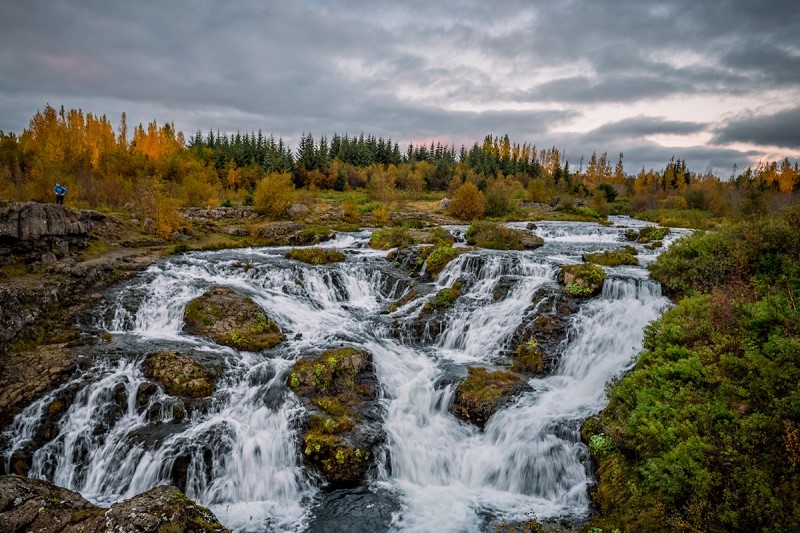 Ellidaardalur river valley in Reykjavik. The biodome will be a green gateway to the outskirts of this valley.
© Hit Iceland / Einar Páll Svavarsson.
A World Leader in Sustainability Providing Local Employment 
The vision and aspiration is undeniable, but how to objectively assess the sustainability of the scheme is a challenging question. The internationally agreed Sustainable Development Goals (SDGs) promoted by the United Nations provides one such objective means of assessment to judge the project's sustainability. These robust standards were adopted by 193 nations at the United Nations in 2015,[6] while the Arctic Economic Forum and Arctic Council have also approved them for developments across the eight Arctic nations, including Iceland.[7] As it stands, ALDIN Biodome's design is also on track to fulfil 11 of these 17 goals. If the project delivers, then it will be an impressive feat, as few projects attain such high scores, and ALDIN should be applauded for its foresight and ambition.
On the economic side, ALDIN Biodome is also creating infrastructure based on local needs, but driven by Iceland's tourist growth engine, creating gainful employment for the local area and inhabitants, another sustainable development goal. In total, the scheme will create over 60 jobs for the local district and wider region.
The challenge, however, will be to make sure these goals are followed and executed in detail throughout the later phases, construction and operations. To facilitate this Hjördís has appointed a world-class design and delivery team to ensure that the project will meet the stringent requirements of the Sustainable Development Goals, BREEAM and WELL accreditation.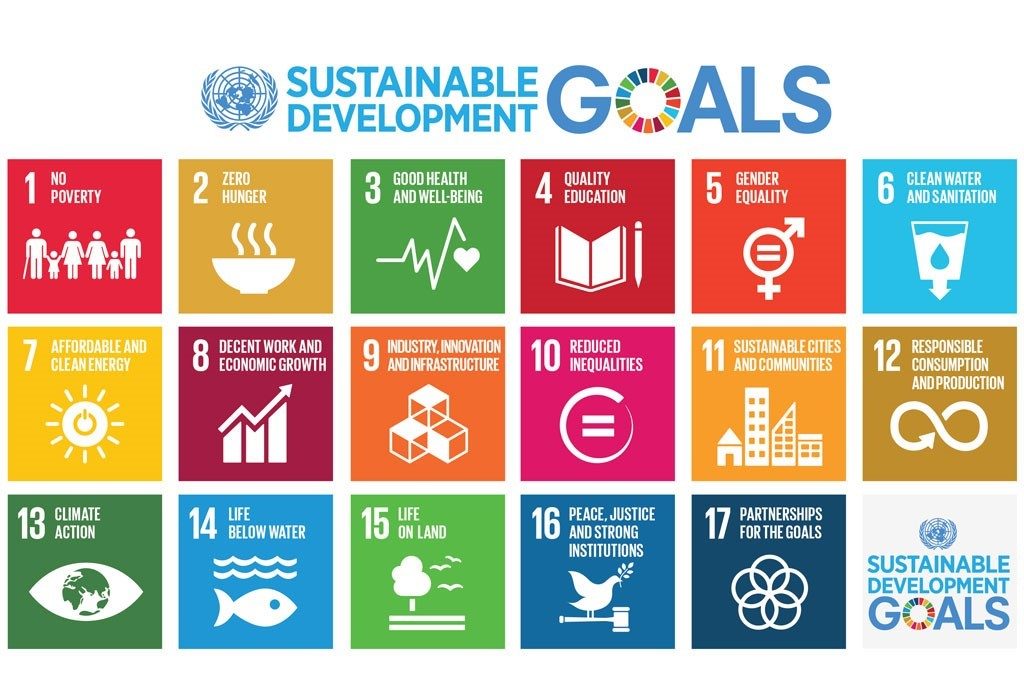 The 17 sustainable development goals of the United Nations adopted by the Arctic Council and Arctic Economic Council.
ALDIN Biodome will fulfil 11 of these goals. © United Nations (2015)
A World Class Design and Delivery Team
The strength of the vision has attracted an impressive delivery team, including biodome experts and lead designers WilkinsonEyre Architects from London, along with engineers Atelier One and Ten. Together, these firms designed and delivered Singapore Gardens by the Bay, a series of critically acclaimed conservatory greenhouses that host over 8.8 million visitors a year.[6] The Visitor Attraction Company have also been appointed as business case consultants, alongside horticultural experts MOSS (Makers Of Sustainable Spaces) Amsterdam.
Keen to recruit the very best Icelandic talent as well, Spor i sandinn have engaged BASALT Architects, designers of the internationally acclaimed Blue Lagoon Spa Resort, Grindavík, to assist the team as the local architects. As well as exhibition designers Gagarin, known for their interactive work at the Lava Centre in Hvolsvöllur, and EFLA Consulting Engineers, known for project managing the Harpa Centre in Reykjavik. Hjördís claims that 'these expert partners make a powerful statement about the strength and viability of the scheme, as well as pointing to a level of quality and execution to ensure the project lives up to the vision'.
The team are also keen to work with other leading Icelandic experts and artists so that it is a real celebration and expression of Icelandic ingenuity. They would also be delighted to work with Iceland's most talented creatives, such as internationally acclaimed artist Olafur Eliasson, welcoming their participation if interested.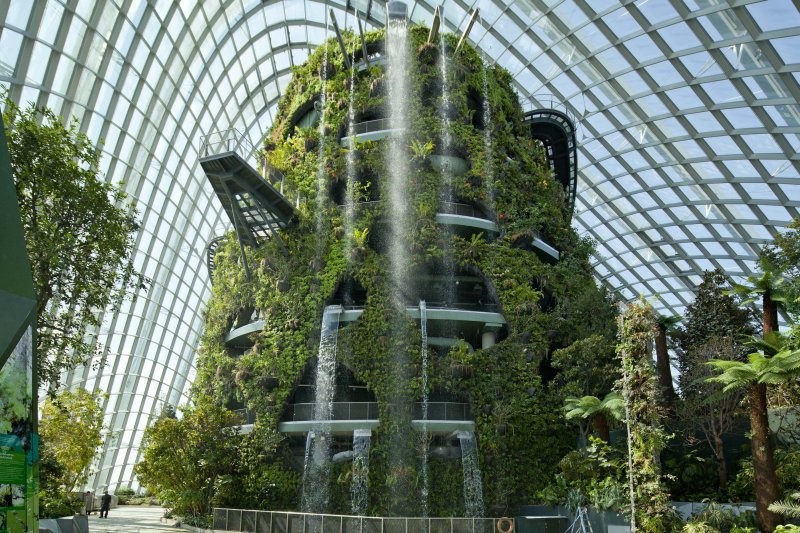 Gardens By The Bay, Singapore. A visitor attraction designed and delivered by WilkinsonEyre Architects and Atelier Engineers.
© Craig Sheppard & WilkinsonEyre Architects.
What are the Next Steps?
The project anticipates finishing the concept design phase in autumn, securing the final site-planning, obtaining investment and acquiring the land in the autumn. The technical design of the scheme will then proceed for six to nine months before applying for a building permit in the first half of 2019 and commencing construction thereafter. Hjördís will also be recruiting talented Icelanders to join her team at ALDIN and welcomes applications from all interested parties.
ALDIN Biodome is expected to open to the public in 2020, and by base case conservative projections, it forecasts visitor numbers of 400,000 visitors a year before 2025.
Most interesting of all, ALDIN also seeks 'to address problems that are prevalent all around the world', and drawing on the international interest in the project, Hjördís also sees a clear opportunity for the business to become an international franchise, with biodomes and wellness attractions showcasing the very best of Icelandic ideas, sustainable design and ingenuity in cities around the world. This is Hjördís's long-term vision, one that she intends to deliver with her talented international team and the right international investors. As she puts it: "Who wouldn't want to be involved in such a movement?"
On a final note, what does the owner herself say that she is looking forward to most about the project? Hjördís says she feels strongly that ALDIN Biodome will be immensely positive for the community, investors and for the country – a source of pride and a demonstration of what Iceland can achieve, but of all the different aspects of the project, she says she is most looking forward to sitting inside herself and to witnessing how it makes people feel, smile and enjoy the experience. Sensing the warmth, smell and atmosphere of being inside on a crisp and sunny winter's day, as people around her indulge and enjoy without any sense of guilt. For her, ALDIN will showcase exactly the kind of healthier and more sustainable lifestyles that modern cities lack, but that Iceland is uniquely placed to demonstrate to the world.
---
Spor i Sandinn is currently seeking select partners to work with them on the ALDIN Biodome Project and are also recruiting talented Icelanders to join their team. If you are interested in reading more, please visit http://sporisandinn.is/en/index.html
---
Thomas Bishop serves as Unit Lead for the Built Environment Unit at Polar Research and Policy Initiative. Thomas is a creative and independent thinker as well as a chartered architect. For further information, please visit his profile here.
---
REFERENCES
[1] www.reykjaviksightseeing.is/landmarks/reykjavik-city

[2]www.travelio.net/iceland-among-top-10-safest-countries-and-reykjavik-is-the-winner-of-tripadvisor-awards.html
[3] www.icelandmag.is/article/iceland-has-europes-largest-banana-plantation-could-grow-importance
[4] www.healthyandnaturalworld.com/scientists-find-sniffing-rosemary-can-increase-memory/

[5] www.hotelmanagement.net/own/why-tourism-investment-iceland-s-growth-engine
[6] www.un.org/sustainabledevelopment/sustainable-development-goals/
[7] www.polarconnection.org/session-1-sdgs-arctic/Hjordis' research on Icelander's needs: website references from presentation.

[8] www.gardensbythebay.com.sg/content/dam/gbb/documents/the-gardens/gbtb-annual-report-2016.pdf