Norway: Measures to Address Coronavirus Pandemic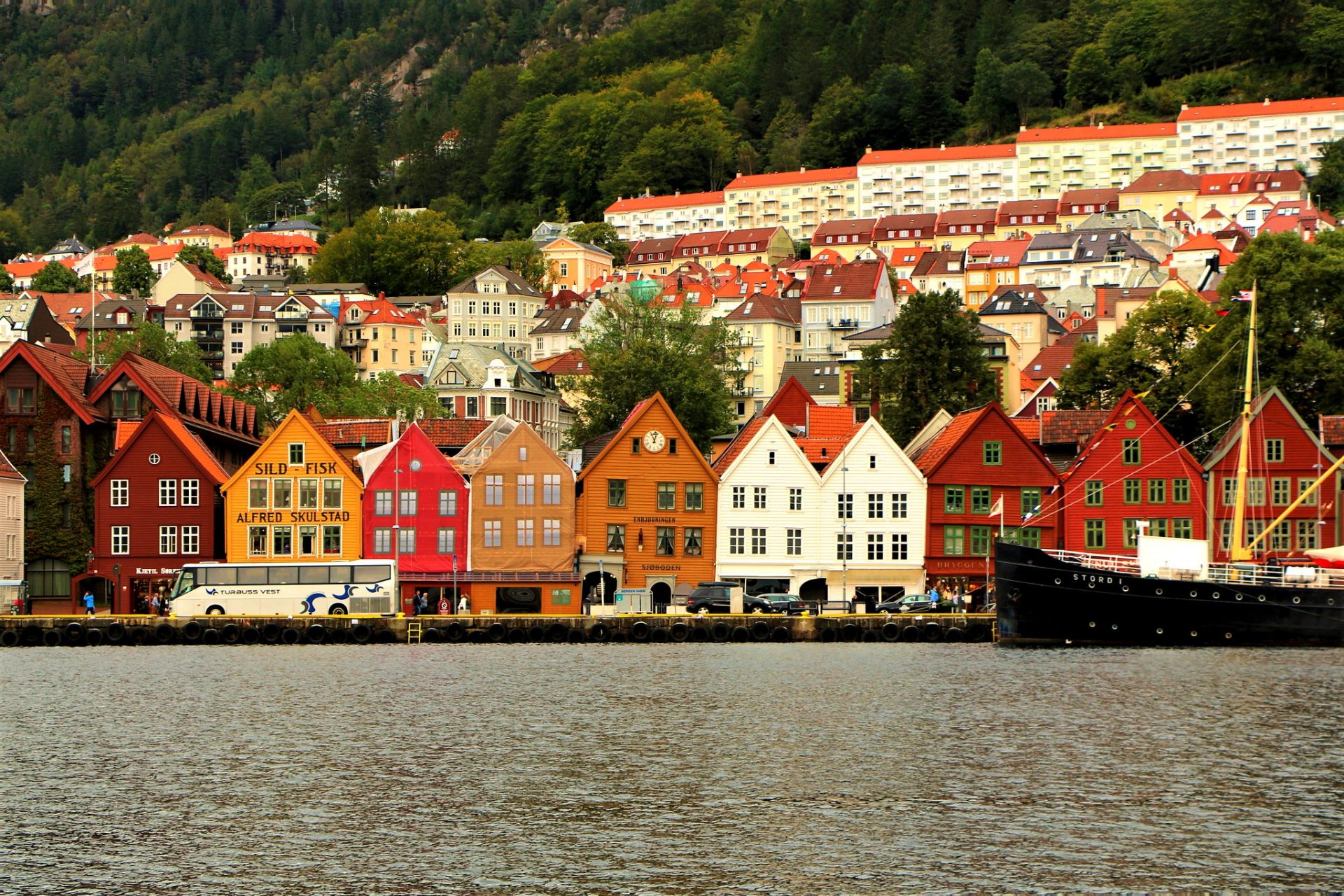 Bergen, Norway © Juan Antonio Segal / Flickr
---
Helena Roberts
---
First published: 20 March 2020
Last updated: 19 January 2022
---
Expanding on our Coronavirus Observatory, we are now making a compilation of the most relevant and recent COVID-19 information relating to Norway, to give our readers a better understanding of how the Norwegian Government is addressing the coronavirus pandemic.
---
On 12 March 2020, Norway announced, in the words of its former Prime Minister Erna Solberg, "the most far-reaching measures Norway's population has ever experienced in peacetime." Due to both the success of the country's vaccination campaign and a low infection rate however, as of 25 September 2021, the Norwegian government declared that the country was moving to stage 4 of the reopening plan, namely 'normal everyday life with increased emergency preparedness.' More recently, increased COVID-19 rates and the Omicron variant (see here and here) have resulted in revisions to the strategy and emergency preparedness plan by the Norwegian government. 
International Travel: Following the move to Stage 4, the Norwegian government announced that entry restrictions into the country would be withdrawn in 3 Phases, beginning with Phase 1 from 25 September 2021. In Phase 1 (see here), travellers from the EEA, UK, Switzerland, and purple countries can enter Norway. Furthermore, travel quarantine is no longer required for travellers from green or orange areas, or for children under 18 years old; and travellers from red, dark red, purple and grey areas may leave travel quarantine if they test negative no sooner than 3 days after arrival. Since 1 October 2021, determining the colour categorisations has involved individual country assessments based on infection rates and risk. Country assessments are made on a weekly basis with the most recent travel information, applicable for week 3 (17 – 23 January 2022), available here and here. Moreover, Norway is reintroducing stricter entry restrictions including a requirement for travellers to produce documentation confirming a negative COVID-19 test taken prior to arrival into the country; a need for all passengers to complete entry registration; and a duty for all travellers (regardless of vaccination status) to get tested upon arrival (see here and here). For specific information about land, airport and harbour border testing and travel information see here, here, and here.
Domestic Travel: All domestic travel has been permitted since 25 June 2021. For those using public transport, face masks must be worn when social distancing is not possible and national recommendations encourage commuters not to use public transport if it is crowded. Moreover, for individuals travelling to Svalbard from abroad, quarantine on Norway's mainland is mandatory prior to onward travel to Svalbard. Since 19 November 2021 municipalities have been able to use the COVID-19 certificate as a means of preventing lockdowns and greater transition of the coronavirus, therefore it is advisable to check local authorities' websites prior to travelling to ascertain the regulations, restrictions and measures of relevance (see here). For more information see here and here.
Closures and Restrictions: Other than required isolation for individuals with COVID-19, all domestic restrictions in Norway were rescinded on 25 September 2021 (see here and here). However, since 15 november 2021, due to increasing rates of infection, the National government once again began to ramp up restrictions, introducing new measures on 9 December 2021 and 15 December 2021. As of 14 January 2022, several national measures have been eased by the Norwegian Government (see here). The current operational measures are summarised as follows:
Social distancing – In shops, restaurants and bars, and on public transport, persons must wear a face covering where social distancing of 1 metre is not possible. Individuals should reduce their close contacts and should social distance from those who are neither members of their household nor close relations.
Venues –All guests must maintain a distance of 1 metre from people other than those in their household or close contact bubble. Additionally, venues must ensure that infection control measures are followed, and those with an alcohol licence must have seating for all guests; may only serve alcohol until 11pm; and, if required, must register guests' contact details. Additionally. In both indoor and outdoor venues, activities (such as dancing) which are incongruent with distancing regulations are banned. The use of COVID-19 certificates for some venues is currently in consideration, with the government expected to reach a decision on the potential new measure soon.
Leisure activities –As measures ease, the national government is prioritising the reopening of sports activities for individuals under 20 years old. Organised cultural and sports activities will largely remain open for children and adolescents but should be organised outdoors and participants should socially distance where possible. Whilst outdoor activities for those under the age of 20 may go ahead as normal, numbers are limited to a maximum of 20 participants for indoor activities, unless all participants are from the same school cohort. Regarding adult sports, the Government recommendations permit outdoor activities if deemed necessary, however they suggest indoor sports should be limited to no more than 20 participants, with a 1-metre distance maintained between players.
Nurseries, Schools and Universities – The traffic light model has been reintroduced throughout Norway's educational institutions, with municipalities encouraged to set their traffic light levels based on local infection rate data. Currently, at the national level, it is recommended that upper secondary schools and adult education institutions are on green level; and both nurseries and primary schools are on yellow level. Targeted testing is advised in educational institutions, particularly those with a high infection rate. 
Work – Anyone who can, must work from home. Additionally, within the workplace employees should socially distance and (in situations where this is not possible) must wear a face covering. 
Note: municipalities with a high infection rate may face additional measures, details of which can be found here. It is also advisable to check local authorities' websites for further information regarding closures and restrictions. 
Events: Event organisers should document the seating arrangement for public events, and must ensure that all attendees at indoor events are able to social distance from persons who are neither in the same household nor are a close relation. Regarding capacity restrictions, new regulations mandate that standing indoor public events have a maximum of 30 persons and seated indoor public events are limited to 200 persons. At outdoor public events, 100 people are permitted standing, and no more than 3 cohorts of 200 people are permitted seated. Private events held in public, rented or borrowed venues are capped at 30 people indoors or 50 people outdoors. Further details can be found here. Moreover, the 9 December national measures also recommend that in private homes households should host a maximum of 10 guests. Since 16 December 2021, the National advice is for all persons to limit the number of social gatherings and events they attend (see here).
Economic Measures: Over the course of the pandemic various economic measures were implemented in Norway. These included but were not limited to: the reduction of the countercyclical buffer to enhance lending; the cash out pay scheme to compensate businesses with a large fall in turnover; the deferral of tax payments for individuals lacking access to finances; and alterations to unemployment regulations. Information about these measures can be found here, here, here and here. The government announced, in a press release on 11 May 2021 (see here), that as the country opened up, it planned to phase out economic compensation, reduce spending, and embark on a program of economic restructuring in the form of a green shift, strengthened international cooperation, and job creation. The former Prime Minister, Erna Solberg, explained in the press release that "with the Revised Budget we strengthen the effort to create more jobs and include more people in the labour market." Norway's National Budget for 2022 was published on 12 October 2021. For information about the National Budget, including the country's economic strategies and figures, click here; and for long term perspectives on Norway's economy, click here.
Further information about Norway's measures to address the COVID-19 pandemic can be found here, here, and here. For vaccination updates, or to find out about recent changes to the testing-isolation-tracing-quarantine strategy, see here and here respectively. Moreover, for specific information relevant to Diplomatic and Consular missions, click here.
---
Helena Roberts is a Global Leadership Fellow at Polar Research and Policy Initiative, and serves as lead writer for the Norway and Sweden sections of both the UK-Arctic Trade and Investment Observatory and the Coronavirus Observatory.